Ingenious ideas arise out of collaboration, inspiration and creative exchange.
Siemens is all about fostering the kind of Siemens Blog that leads to innovation. Siemens Blog is our platform for inspiring connections, stimulating conversations and challenging discussions. Everyone at Siemens is invited to participate – from in-house experts sharing professional insights to specialists working on our products, insiders providing services or simply colleagues interested in the topics that make us tick. Anyone outside the company can read, join the conversation and become part of the community.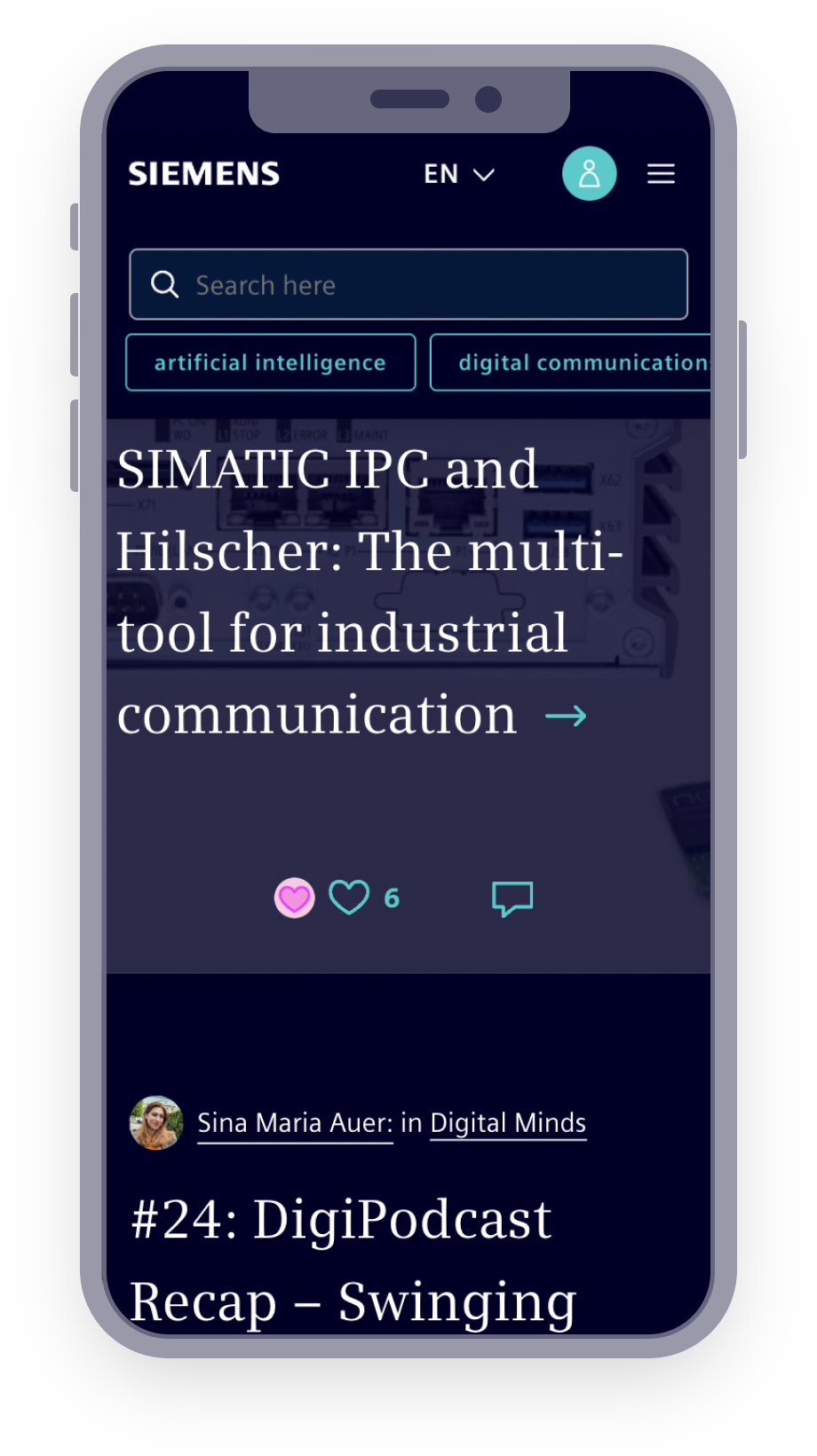 on Siemens Blog, we explore the topics the world really cares about:
Siemens Blog explicitly encourages controversial conversations and honest discussions. Whether you work for Siemens or not, you are invited to participate freely and share your opinion honestly!
A platform built for
People
Emotions & Opinions
Provocative
Personal
Conversation
Quality
Original ideas
Fun user experience
Your interests set the agenda. Your opinions set the tone. Join the conversation now!
Join the conversation